He has over ten years of experience in the financial industry. YourRoboTrader, a trading bot software company, was founded by the author. He is a full-time trader who is fed up with constantly monitoring market conditions. He tried using market trading bots, but none of them were capable of fully implementing his trading strategy.
Finally, he took the initiative to develop software that can automatically monitor, analyze, and execute.
He collaborated with skilled programmers who have a strong interest in the financial market and have extensive experience in asset management and banking to create an ideal trading bot for him. During the process, he realized that there are many traders out there who, like him, find it difficult to find tools that can help analyze market conditions. With financial industry experience, he founded YourRoboTrader to assist traders in creating custom trading bots that can be tailored to their trading strategy.
A collection of articles about automated trading
Custom Trading Bots vs Off-the-Shelf Solutions Trading bots have become invaluable tools. They help execute complex strategies, manage risks, and even identify new opportunities. But
Read More »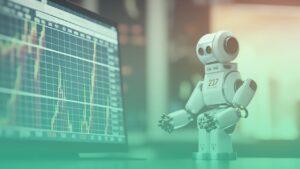 Introduction In the fast-paced, high-stakes world of cryptocurrency trading, staying ahead of the curve is crucial. One tool that has been making waves for its
Read More »
Introduction Are you intrigued by the world of trading but overwhelmed by its complexities? You're not alone. The financial markets can be a labyrinth of
Read More »